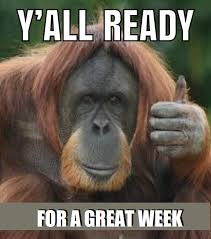 Remote Learning for Week Beginning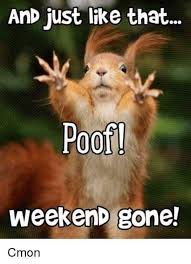 Monday 18th January 2021
Hello Year 5! Well done - you have completed two weeks of remote learning. We know it is tough but keep going! This week sees the official start of Class Dojo. We are very excited to communicate with you and your parents via this app but please be patient with us as we learn about all of the things we need to do. If your parent has not yet applied to link up with your name on Dojo, please ask them to do so.
We will be holding a 'Good Morning' meeting every day at 9.30 on Zoom. The link for this will be posted on the Class Story part of Dojo which is secure and only Year 5 will have access to. We will not be posting this on the remote learning page. The meeting is designed to be an introduction to the day where we will let you know important details about your learning as well as which members of staff will be keeping track of messages and work on Dojo. We are looking forward to seeing your smiling faces each morning.
At 2.45 each day, we will hold another zoom meeting to read a story. We all have a copy of the book so it will be part of the same story each day. We will pre-record these sessions too and post the file onto the Class Story page on Dojo so you can listen another time if you are not able to listen live.
If you will be coming into school on any days as part of the Keyworker Group, please follow the timetable in order as we will be completing the work in school too. You will also be able to watch the 'Good Morning' and 'Story' meetings in school.
We have provided some worksheets. However, it is not necessary to print them off. You can either just record your answers or, if needed, copy parts of questions first.
You can complete the learning in your choice of the following suggestions:
In your red log books

In your own exercise book if you have one (or one collected from school)

On loose sheets of paper (it would be a good idea to give them page numbers to keep your work tidy and in order)

On a laptop (please save your work so you can bring it in to school when we are able to return)
We know that remote learning can be challenging but we know you can do this. You are all fabulous learners and should be very proud of yourselves - we are certainly very proud.
Please read the timetable carefully and follow any instructions given. Ask if you are unsure.
Monday
Tuesday
Wednesday
Thursday
Friday

EMA Tasks

All of your EMA tasks for the week are on this link. Each day, please scroll down to find the correct date. Thursday's task has the answers.

Read your own book for pleasure for 30 minutes.

In school, we would normally have our writing mat packs out to make sure we are using the writing, grammar and punctuation tools expected of Year 5 writing. The link here has some examples of the key things we would expect to see in your writing. Open this link whenever you have been asked to produce a piece of writing so that you can continue to produce high quality writing at home.

English Lesson

We are keen to see how you are getting on with your writing. Please upload a photo of your work to your 'portfolio' on Class Dojo to share with us.

If you are finding the English work above a little tricky, the next link will give you some help with the activities.

If you are finding the English work above a little tricky, the next link will give you some help with the activities.

If you are finding the English work above a little tricky, the next link will give you some help with the activities.

We are keen to see that you continue to make progress with your writing. Please upload a photo of your work to your 'portfolio' on Class Dojo to share with us.

Break, Snack and Fresh Air

Play on TTRS for 10-15 minutes

Play on TTRS for 10-15 minutes

Play on TTRS for 10-15 minutes

Play on TTRS for 10-15 minutes

Play on TTRS for 10-15 minutes

For Maths this week, please make sure that you select the lesson and work for your maths group, not your class teacher.

Those in KT Group, take care this week as this week's maths links previous skills together. These include remembering how to find the area and perimeter of shapes and the converting of length units too (multiplying or dividing by 10, 100 or 1000).

KT Group Maths

Worksheets are below if you prefer to print them instead of working through the lesson above.

KT Group

Worksheets are below if you prefer to print them instead of working through the lesson above.

KT Group

Worksheets are below if you prefer to print them instead of working through the lesson above.

KT Group

Worksheets are below if you prefer to print them instead of working through the lesson above.

KT Group

Worksheets are below if you prefer to print them instead of working through the lesson above.

CP Group

You do not need to print off anything for this lesson but if you prefer to, here are the worksheets.

CP Group

You do not need to print off anything for this lesson but if you prefer to, here are the worksheets.

CP Group

You do not need to print off anything for this lesson but if you prefer to, here are the worksheets.

CP Group

You do not need to print off anything for this lesson but if you prefer to, here are the worksheets.

CP Group

You do not need to print off anything for this lesson but if you prefer to, here are the worksheets.

Lunch, Break and Fresh Air

RE

We hope you enjoyed learning some new vocabulary last week - the children in the Keyworker Group were excellent at this!

You will need your work from last week to help you with today's task. There are three levels of challenge - Korma, Balti or Vindaloo. Answers have been provided.

In case you did not manage to complete last week's task, it has been included here too.

We would love to see a photo of your work for this lesson - upload one to your 'portfolio' on Class Dojo.

PLEASE NOTE: You will need to read tomorrow's Art lesson today so that you are ready to complete it!

Art

Geography